How To Sell Feet Pics On OnlyFans And Make Money In 2023
OnlyFans is a popular platform to sell premium and subscriber-only content. Content creators share exclusive images and videos with their audience.
Some people don't want to disclose their identity on OnlyFans. This method is best for those looking to make money without showing their face.
There is a possibility of earning $500 a day from OnlyFans content monetization. Learn how to sell feet pics on OnlyFans and make money with our step-by-step guide.
Why Sell Feet Pics On OnlyFans?
OnlyFans is the biggest market to monetize content without showing identity. It is the best choice if you want to stay anonymous. So creators can make passive money by selling their feet pics.
It is free to create an account on OnlyFans however, there is a 20% commission for each subscription or sale made on the platform. There are several content types that content creators sell on OnlyFans.
Creative and unique feet pics are one of these content types. Foot fetish people and footwear brands buy foot pics for their respective needs. They go through all the sellers to find out the best one for them.
How To Sell Feet Pics On OnlyFans?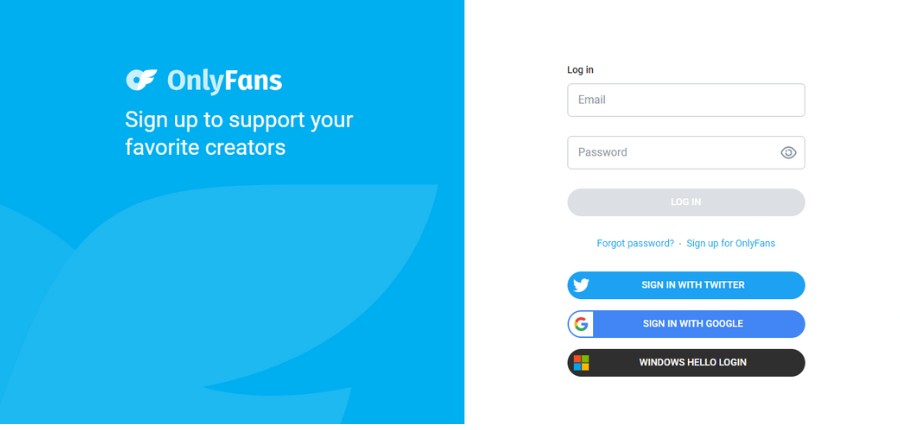 Here is the step-by-step guide for beginners to sell feet pics on OnlyFans. Let's get started.
Sign Up On OnlyFans
Creators can sign up on OnlyFans for free without one-time or monthly charges. It allows to use email, Google, Twitter, and Microsoft accounts to create an OnlyFans account.
Complete Your Profile
Add a picture, logo, username, banner, account title, and description to your OnlyFans account to give it a professional look.
Verify Your OnlyFans
Once the profile set-up is complete, submit your OnlyFans account for verification. Be prepared for the process as it may be declined if you don't fulfill their prerequisites.
Upload Your Feet Pictures
If your account is approved, you can upload your pictures and video content on your OnlyFans account. Shoot your pictures at different angles, positions, and outfits, then post them with pricing on your profile.
Keep your pictures natural and avoid any filters. Always upload the content you own, to prevent any copyright issues.
Promote Your OnlyFans
Account promotion is necessary to attract people to your exclusive content. Share your page on different social media platforms especially, Twitter, Instagram, Reddit, and Facebook.
New creators usually struggle in finding subscribers. Improve your content quality and publish frequently to engage new visitors to your profile.
OnlyFans Alternatives To Sell Feet Pics
FeetFinder
FeetFinder is the best alternative to OnlyFans for selling feet pics. It is a paid platform that is mainly accessible in Western countries like the US, Canada, etc.
It charges a monthly or annual subscription fee to sellers. That is aimed to be spent on marketing campaigns to bring more buyers to the platform.
InstaFeet
InstaFeet is another medium to sell and purchase feet pics. Just sign up and start making money with this unique side hustle.
Feetify
Although OnlyFans has its business model, however, Feetify can be one more alternative to selling feet pics online. You can easily buy and sell feet pics and get paid.
Conclusion
Selling feet pics on OnlyFans is a good side job to generate passive money. You don't need to show your face either. However, it takes time to get orders and subscriptions.
OnlyFans has more than 170 million registered users and this number is increasing with time. Which means there are a lot of opportunities for creators.
Frequently Asked Questions
Can You Sell Feet Pics On OnlyFans?
Yes, anyone above the age of 18 can sign up for free and sell pics on OnlyFans. It takes time for beginners to get sales and subscribers.
How Much Can You Make Selling Feet Pics On OnlyFans?
Content creators can make up to $500 per day by selling feet pics on OnlyFans. It depends upon the experience, content quality, and demand of the creator.
Is It Legal To Sell Feet Pics On OnlyFans?
Yes, it is legal to sell feet pics for adults on OnlyFans. There is no restriction if you follow the platform guidelines.