Pi Cryptocurrency – Is Pi Network Legit?
Most of us are wondering about the social media hype of Pi Cryptocurrency. Pi Network referral links are circling on social media like wildfire these days. People are confused to find real-time information about Pi Cryptocurrency.
What is Pi Cryptocurrency?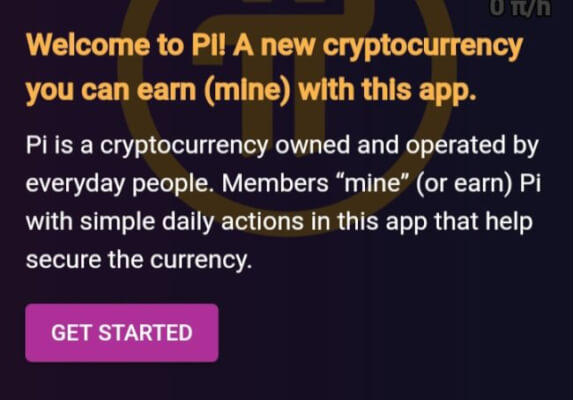 Pi Network is a digital currency launched by Stanford University graduates (Dr. Nicolas Kokkalis, Dr. Chengdiao Fan, and Vincent Paul McPhillips).
Vincent McPhillips has left Pi with an official announcement on his website. This project was started in March 2019.
How Pi Network Works?
Pi cryptocurrency mining is done through a mobile application available on their official website and play store. It requires an invitation code for new users to start the mining process.
Once you enter the referral code or link, you have to pass through a verification process. The system will check if you are a human being or a robot to screen spam.
Your mining network will start working at a predetermined rate without consuming your mobile phone battery. If you exit the app after the completion of this process, your mining will continue in the background without any interruption.
The mining rate of Pi cryptocurrency depends upon the total members onboard. The current mining rate by March 2021 is 0.2 Pie/Hour.
How to Join Pi Network?
Step 1: Download the official app from the play store and press sign up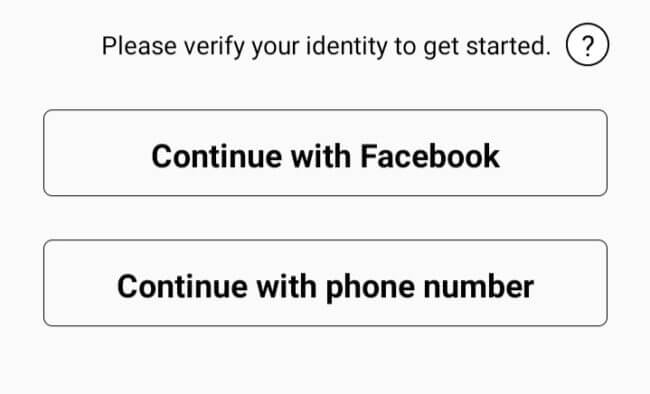 Step 2: Put your referral or invitation code in this slot to move ahead.
Step 3: Just Get Started
Dashboard:
Now you have access to the Pi Network app dashboard. It comprises all the essential information and navigation options.
Roles:
Every user registered on this platform gets a role. If you want to accelerate your mining process, you have to invite more members through an invitation code or referral link.
Pioneer:
When a new user completes his successful registration, he becomes part of the Pioneer family.
Contributor:
When you complete three successful mining cycles after 24 hours, you are eligible to get contributor designation. You can create a 3 to 5 members security circle as a contributor. This also serves in accelerating the mining process.
Ambassador:
A person can become a Pi ambassador by inviting more people to this Network. The more people you bring to this platform, the higher rate you earn.
Node:
It is a Pi network software to run the decentralized blockchain. This software is currently in the second stage of Testnet.
Technology Behind the Pi Cryptocurrency:
According to their whitepaper, Pi Network uses additional design requirements of employing a consensus Algorithm (It records transactions in a distributed ledger).
This Algorithm is user-friendly and convenient for mining on a personal computer or mobile phone device.
Stellar Consensus Protocol (SCP) used by Pi Network was created by David Mazieres (Professor of Computing Science at Stanford University.) This information is also part of the Pi Network Whitepaper.
Pi Network claims its cryptocurrency is decentralized, equally distributed, and eco-friendly.
Social Media Outreach:
Pi Network has grown its broad social media presence. Currently, It has more than 600k Facebook, 310k Twitter, and 650k Instagram followers.
Its Twitter handle is verified as well. More surprisingly, Pi has more than 230k Youtube subscribers.
Suspicious Pi Cryptocurrency Website:
The official website is poorly designed with outdated content. The technical information available on the site is also not realistic.
Pie Cryptocurrency Mobile App:
Pie Network App has more than 14 Million downloads and more than 240k reviews. There are allegations that most of the reviews are fake and don't make any sense.
App Permissions:
You can only join the Pi Network app through a referral link. There are several app permissions to access users' data.
It can access the user's device id and call information. The network can read phone status and identity.
The Pi app also accesses your mobile phone storage. It seeks permission to modify or delete device storage.
It also scans your contact details.
The Pie app learns your wifi connection details.
It seizes full network access while present on your mobile device.
Drawing over the app's permission allows it to access your passwords as well.
Security Concerns:
Pi cryptocurrency app sends network packets to third-party domains like the socialchain. app and rayjump.com. 
Is Pie Cryptocurrency a Pyramid Scheme or an MLM Project?
The weird behavior of this Network frights as a Pyramid or MLM scheme.
Multi-Level Marketing (MLM):
MLM means selling a product to people by word of mouth and through direct sales. The prime objective of these schemes is to gain maximum free-of-cost distributors and promoters.
A commission-based profit or perk is offered after achieving the assigned goal. The barrage of referral links and engaging stories make it dubious. Pi Network can be an MLM project.
Final Verdict:
Pi Cryptocurrency is yet in a risk-reward ratio. There is no surety, about whether It will succeed or not. Pi Network has just offered a service, not a product. The Pi Network's claim of the first mobile crypto mining is also false. Many legit crypto projects like uPlexa(UPX) and Electronium(ETN) already offer crypto mining through mobile apps. 
Crypto traders, miners, and worldwide Cyber Security experts are also conferring their concerns about this shady Network. GramFree Network is another similar Pyramid scheme. You only help such networks to grow their apps and websites to grow and monetize with your time.
Frequently Asked Questions
Is Pi Cryptocurrency a Pyramid Scheme?
Pyramid schemes are mostly deceitful, having no tangible commodities to sell. In such plots, users are offered to make money by recruiting new people onboard. These projects usually offer sky-high returns to attract more people. Pyramid schemes suddenly vanish or change their policies after accomplishing their desired goals.
Is Pi Cryptocurrency Blockchain-Powered?
Digital currency networks are blockchain-powered. They track the complete transaction data. At the same time, Pi Network has no blockchain explorer link.
There are no project announcements, no technical whitepaper, and links to a GitHub page available on the official Pi website.