What Is GTE Technology And How To Invest In It?
Transnational investors always eye new investment prospects. GTE technology is another tech investment revolution foretold by Jeff Brown. Blockchain-based finance is giving the world's investment ecosystem a new face.
GTE is primarily a platform to trade assets in the shape of digital tokens with comfort. It enables the promptest ownership exchange without any hindrances guaranteeing complete security.
The article below demonstrates what is GTE technology and how to do investments in it. Let's get started.
What Does GTE Stand For?
GTE stands for Global Token Exchange
What Is GTE Technology?
Smart investments are necessary to generate maximum profit with minimal risks. GTE technology helps in buying and holding physical (real estate, warehouses, gold, artwork )and digital assets(NFTs, software).
The ownership is recorded via a secure blockchain smart contract.
GTE Technology is a public company with a market capitalization of $1.35 billion and traded on the NASDAQ under the GTE ticker symbol.
It will let investors own a small portion of a property or asset and earn profit instead of purchasing the whole.
As per Jeff's claim, Global Token Exchange will cross the Artificial Intelligence, 5G, and Cryptocurrencies in terms of size, investments, and leverage.
In the early phase, GTE will aid investors to exchange NFTs, and digital tokens, buying physical & digital assets, and non-fungible tokens.
It is entirely built with the help of blockchain technology which will be accessible from anywhere in the world.
It will allow seamless transactions and security without any third-party involvement. This blockchain-powered mechanism will ensure data transit and storage security.
Tokenization is another important idea that needs to be understood in the context of GTE.
Idea Of Tokenization In GTE Technology
A digital token is created by the guarantor for any physical or digital asset on the blockchain. It represents the actual value and ownership of that asset.
Tokenization adds ownership authority which can not be altered once recorded in the blockchain ledger.
Investors can buy a portion or the whole asset from anywhere in the world without paying extra commission to the agents.
The aim of this technology is to reduce the paperwork and unnecessary legalities in investments.
Assets can be purchased or sold in form of these digital tokens.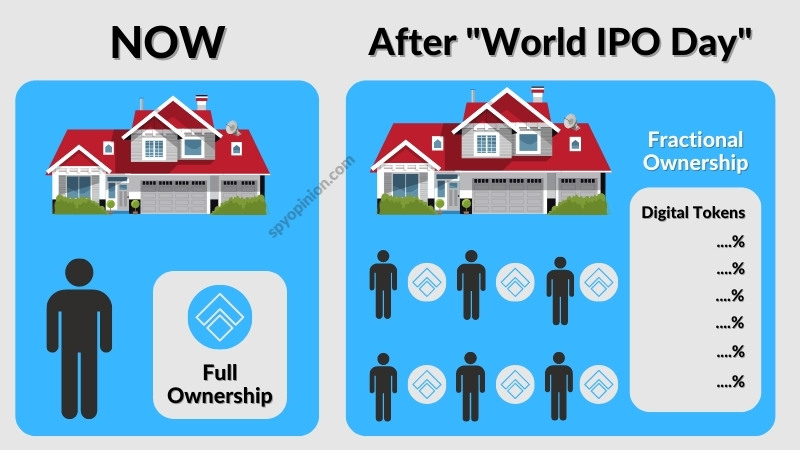 Who Is Jeff Brown?
Jeff Brown is a famous investment analyst and strategist who first discussed the term GTE technology. He also declared it as the game changer in the world's tech and investment industry.
Jeff is a trading expert and stock market observer who writes about the latest investment strategies.
The Bleeding Edge is one of his popular e-letters on early-stage investment opportunities. He is the founder of Brownstone Research firm.
He also offers paid research services like Blank Check Speculator, Early Stage Trader, Exponential Tech Investor, and Brownstone Unlimited.
His experience in the trading and investment industry is around 25 years. Tech is the primary industry he is an expert in and writes about in his newsletters.
He performed the executive role in the world's top tech firms and has a net worth of several million dollars.
How Does GTE Technology Works?
Most people get confused about NFTs and GTE technology. They think both of them are the same due to the involvement of blockchain technology.
The reality of this concept is the opposite. But both are rooted in the great blockchain trading concept.
Non-fungible tokens can't be exchanged while the GTE is associated with aim of easy exchange and sale of digital tokens. GTE is basically a platform that enables investors to exchange digital tokens.
The digital tokens never lose their value, even if they do, you have the flexibility to exchange them within the market.
The sole purpose of introducing this investment ecosystem is efficient trading options. You can invest in anything from all over the world.
How To Invest In GTE Technology?
As per the investment strategy by Jeff Brown, investments in GTE technology can be made as low as $25.
Even such a low investment will repay a fine return. The more you invest the more you earn profit.
This revolutionary tech enables buying a small portion of multiple properties. The ownership can be switched with a digital proof of change for both parties.
Jeff has suggested small-scale investors do investments in GTE before the implementation of EIP-1559 by the European Union.
Several big names in sports, tech, and showbiz have embraced this investment option. Elon Musk, Micheal Jordan, Richard Branson, Jack Dorsey, Mark Cuban, and Warren Buffet are some notables on that list.
Regardless of the size of investments made in GTE, you will earn profit from all the future transactions done by the market piece held an entire exchange by the asset you bought. It is identical to making investments in cryptocurrency exchanges.
Benefits Of GTE Technology
There are several advantages and benefits of GTE technology.
GTE makes asset investment easier and more affordable as compared to cryptocurrencies
More ideal buy and hold opportunity
Efficient trading options for investors
The flexibility of exchanging assets within the market
No sale and purchase restrictions for global investors
Asset exchange and ownership security through blockchain smart contracts
Faster transactions with enhanced liquidity of assets
Future Of GTE Technology
As per the predictions of Jeff Brown GTE technology is expected to open up by $2.1 quadrillion in the coming days. The future of GTE seems promising and more upgrade is likely to happen.
Countries like Australia and Switzerland are seriously working to link digital tokens with the mainstream banking system. This financial revolution can not be hindered.
Jeff Brown revealed in an article on his research platform that, tokens will take over everything. Including Wall Street, oil, automotive, and real estate.
Anything that has a value will be tokenized and traded on the token exchanges. That is the world we are going into.
Is GTE Technology Legit?
People are also questioning the legitimacy of GTE Technology. Yes, it is a legitimate and safe way to invest money in the digital stock of physical and digital assets.
It is neither a scam nor a fictitious way to invest money. Crypto is a highly volatile investment option and its association with GTE is thought to be the reason for any scam. The truth is differing, it is a totally separate investment alternative and functions differently.
Final Words On GTE Technology
There are several expected prospects to evolve in the GTE, but they also come with some risks. It is essential to educate yourself before making any investments. The wise and smart decision can minimize the crapshoots.
In the end, GTE is one of the best investment alternatives. Those who understand the concept behind it, embrace it. Check out ExamCollection for different tech-related online exams and certifications.
Frequently Asked Questions
How Do I Invest In GTE Technology?
You need to learn about the GTE technology and how it works before making any investments in it. It is a global token exchange platform where a registered investor can buy or exchange digital tokens of physical or digital assets.
An investor can invest in GTE or the individual assets listed in form of tokens on the platform.
Where To Invest In GTE Technology?
Investments in GTE can be as low as $25. You can either invest in a token exchange similar to crypto exchanges or particular assets.
Assets are listed on the platform after the tokenization. You can buy and hold small portions or whole assets through this exchange.