Upwork Virtual Consultation Project – Complete Guide
Upwork has newly introduced a virtual consultation project for freelancers and employers. In this way, both will be able to book a paid virtual consultancy on all Upwork job categories.
It consists of 30 to 60 minutes sessions of online consultancy. A client can find the solution via live consultants.
How Do I Set-Up Virtual Consultation On Upwork?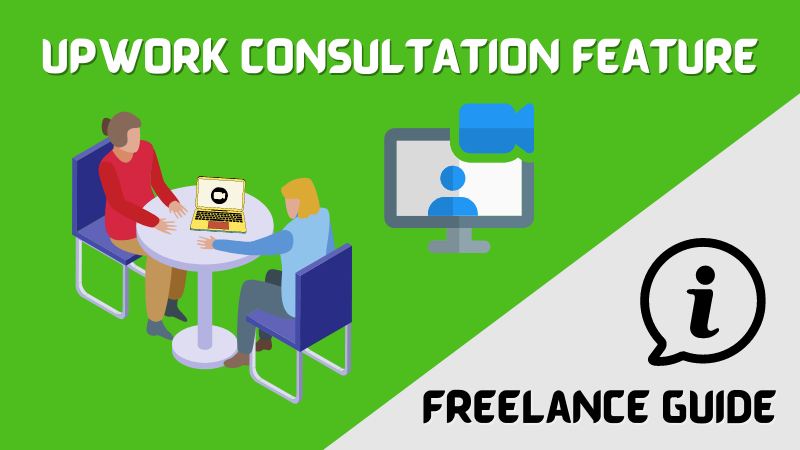 You may see the consultation pop-up shown in your profile dashboard. Just click on that invite and complete the process to start selling services of virtual consultation on Upwork.
Aim of Upwork Virtual Consultation Project
Upwork aims to deliver more swift and customized virtual business solutions. If you are stuck on making a content marketing strategy, social media plan, or another thing.
You can book a consultant to give you virtual advice. From the sellers' perspective, this is another opportunity to sell their expertise in any category.
How To Set Up Upwork Virtual Consultation Project?
Upwork virtual consultation feature is available on top of every seller's jobs feed. You can set up this incredible feature with the below steps.
Step 1: Set-Up Consultation Project
Click On the Set-Up Consultation Button
Step 2: Project Overview
In this step, you have to choose the areas of your expertise by clicking the default categories. You can also set up a custom category if it is not available by default.
Once you click all the appropriate categories, press saves and continue.
Step 3: Price & Scope
In the third step, you have to add the consultation duration and price. By default, it shows a minimum of 30 minutes and a maximum of 60 consultation duration. You can check any one or both as per your interest.
The consultation cost can be set per 30 minutes minimum. Write a short brief(min 120 and max 1200 words) of your consultancy; possible client queries you will be able to answer.
In last, you have to check the box of minimum consultation documents you will provide the client at the end of this meeting.
It is a must to provide at least one meeting document. There are also documents delivery days which you have to decide.
Project Plan
Time and cost estimate
Meeting Summary
Then press save and continue.
Step 3: Set Your Availability
In the availability section, you have to do the following things.
Attach your Google/Microsoft calendar by connecting your Google or MS account via Nylas and Upwork integration.
Add your availability time zone and hours with days.
Set your consultation booking notice for preparation and future bookings limit.
You can skip the Nylas integration and set it later. Now again, press the save and continue buttons.
Step 4: Requirements & FAQs
You can request the clients for any consultation essentials required at your end. The second part contains answers to frequently asked questions about your consultation and services.
Step 5: Project Gallery
Add previous projects' images, videos, and pdf files to the project gallery. This will add more credibility to your offer and swift approval by Upwork support.
A maximum of 20 images of 10 MB each can be added. They must be under 4000 pixels in both height and width.
An mp4 video of fewer than 100 Mbs and 90 seconds duration is allowed.
Two pdf documents of 2 Mbs each can also be added. Once you finalize the project gallery section, press the save and continue buttons.
Step 6: Policies Agreement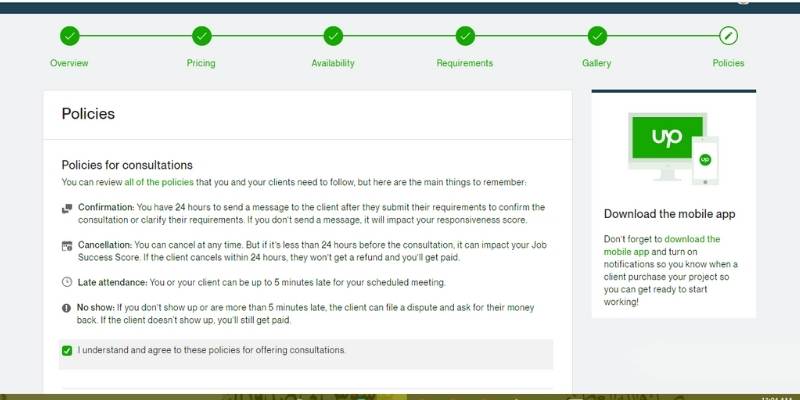 Thoroughly read the policy agreement and check all the contract boxes to submit your project for review.
Final Step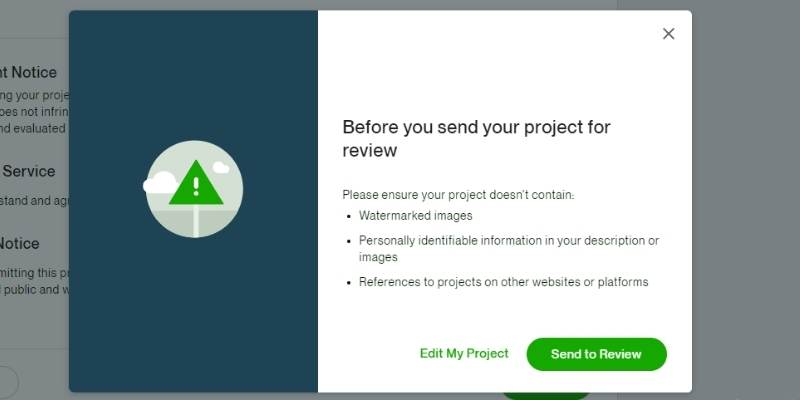 In the last step, you will see a pop-up asking you to edit your project or make the final submission. It is better to revise any missteps before making the final submission.
Final Words On Upwork Consultation Project
This virtual consultation will help individuals and project managers to get the best solution from industry experts. They will be able to implement things on their own through quick advice.
This feature will allow the freelancers to present their services in one more form.
Frequently Asked Questions
Is Upwork Virtual Consultation Project Free?
This feature is free for freelancers; however, they need to get their projects approved for listing. The Upwork support team will analyze the submitted projects and approve them manually.