Fiverr Seller Plus Program Review: Is It Worth It?
The freelance ecosystem is continuously evolving and new ideas are being introduced. The world's trending freelance services marketplace, Fiverr, has recently announced the Fiverr Seller Plus Program for the global sellers' community.
This is a subscription-based loyalty program aimed at helping freelancers grow their businesses. It can help you in client acquisition and retention with expert advice from an industry expert.
The dedicated personal success manager gives you information about the latest market trends and strategies. So you can secure more clients and grow your business on Fiverr.
What is the Fiverr Seller Plus Program?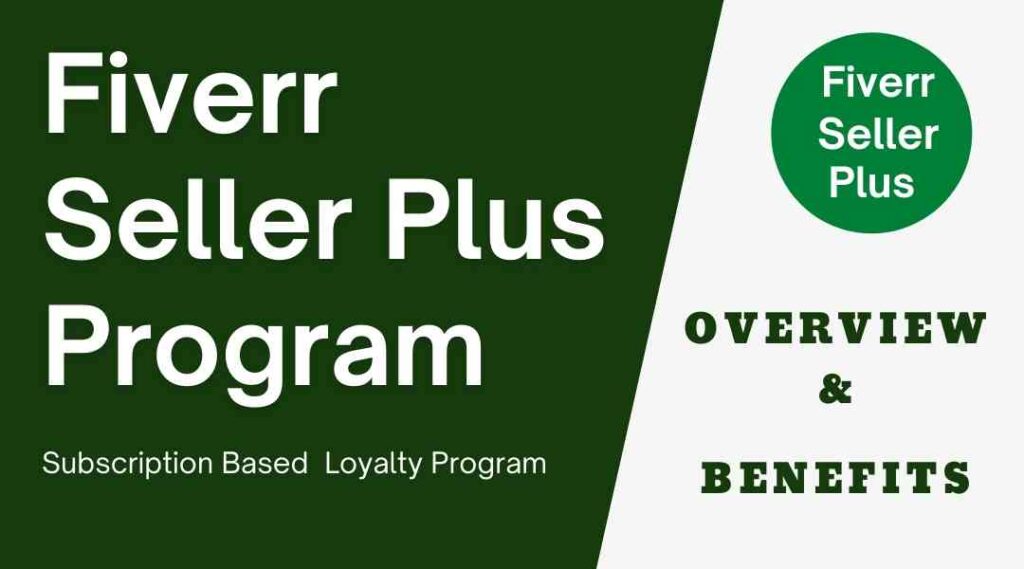 Fiverr Seller Plus is a loyalty-based and invite-only subscription program for sellers.
According to the official press release by the company, has wide-scale benefits for the sellers.
It is a paid program that is in beta version and limited to best-performing Fiverr sellers. Not yet been released for everyone.
First, it will help sellers build their businesses and enhance growth with advanced tools and analytics.
The second unique thing is a personal success manager, previously available in the Fiverr Pro category.
Aim Of Fiverr Seller Plus Program
The program aims to nurture freelancers for more productivity and quality work. This will enhance buyers' trust, and they will keep coming back.
In addition, Seller Plus unfolds advanced tools to view deep gig analytics, buyer trends, behavior, and gig optimization to attract more clients.
That offers a competitive environment for scaling the freelance business and making more money. Here are a few benefits of Fiverr Seller Plus.
Benefits of Fiverr Seller Plus Program
The Seller Plus Program is an addition to the preceding freelance growth programs Fiverr Pro, Fiverr Choice, and Rising Talent offered by Fiverr. It can boost your Fiverr earnings by more than 25%.
The key benefits of the Seller Plus Program are as follows.
Personal Success Manager
This paid subscription allows you a personal success manager to consult with your business growth tips and ideas. So you can scale your freelance setup to an agency or bigger.
Customer Engagement Tools
Fiverr Seller Plus gives customer engagement tools to communicate and grow in the marketplace. Apart from better communication skills, such tools help a lot in getting more work.
Advanced Analytics
This program comes with advanced analytics for sellers. So they can see how their gigs are performing and what needs to be done more to get clients.
Growth Program Priority
This subscription holder is given the priority in Fiverr Growth program. So you have more chances of getting picked for this program as well.
Help And Support Priority
Fiverr has probably the worst help and support mechanism. Too many sellers complain about the delays and response from the team.
Most of the time the support members use pre-built responses in tickets. If you have a Fiverr Plus subscription then you will have a priority.
Fast Payment Clearance
Usually, Fiverr holds seller payments for 14 days if you are a new seller. That is reduced to 7 days for Pro and Top Rated Fiverr sellers.
With Seller Plus you can get early payouts into your attached bank account, PayPal, or any other payment gateway.
Educational Content And Exclusive Events
This subscription will unlock access to a lot of educational content and exclusive community events. That will allow you to learn and connect with like-minded people from the Fiverr community.
Gigs Optimization Assistance
Gigs in search results fluctuate with time and they need to be optimized. Fiverr Seller Plus subscribers get complete gigs of optimization assistance for standing out in search results.
Personalized Advice From PSMs
PSMs are mostly highly skilled professionals in their respective fields. You can get personalized advice for your business growth.
Coupons For Buyers
Premium buyers who order in bulk always search for discounts. Fiverr Seller Plus subscribers get coupons for their clients.
That can be an effective way to close high-ticket clients by offering them discount coupons if they buy your services.
Keyword Trends And Data
Buyers' search patterns and intent keep changing with the market demand. This subscription will give you the keyword trends and in-depth insights to optimize your gigs.
Fiverr Seller Plus Requirements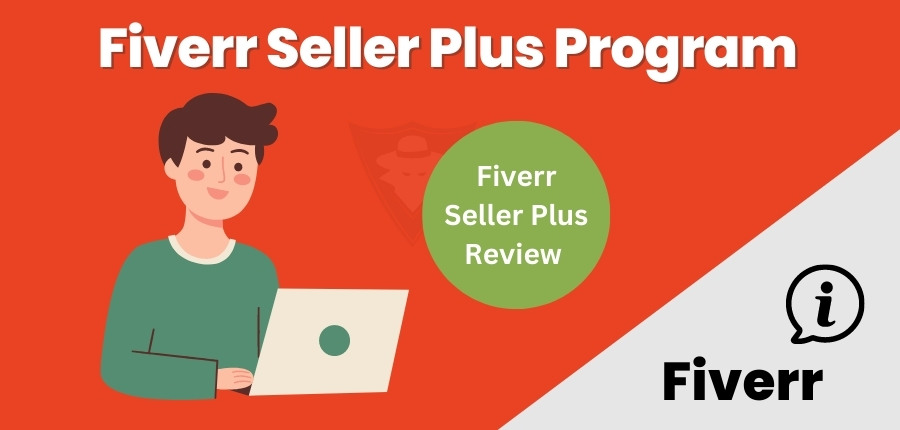 Seller Plus is currently in beta testing, which is available through an invite-only way for a limited seller community.
If you get an invite to the program, this doesn't indicate acceptance. You may have to go through the waiting list until approved for the program.
Fiverr Seller Plus Program Pricing
A freelancer can subscribe to this program for $29 per month. The program subscription fee will be deducted from the Fiverr balance.
Fiverr Seller Plus program pricing is subject to increase in the future if the company feels it is a useful feature to carry on.
Is Fiverr Seller Plus Worth It?
If you are a successful Fiverr seller and want to scale your business, then Seller Plus definitely worth it.
It provides advanced analytics and a personal success manager to each subscriber. You can perform a way better by accessing Seller Plus.
How To Join Fiverr Seller Plus?
Seller Plus subscription is in its Beta phase and is yet to be launched completely. It can be joined through an invite by Fiverr.
If you are performing well on the marketplace and get viewed by the vigilance team. They will email you about the eligibility to subscribe to this program.
You can't join or request Fiverr directly to subscribe to it. It is currently rolling out and will take some time to be available for all sellers.
Fiverr Seller Plus FAQs
What Percentage Does Fiverr Take From Sellers?
Fiverr has a standard 20% fee for its sellers. This amount is automatically deducted from qualified purchases. Fiverr names it as a service fee.
How To Cancel Fiverr Seller Plus Subscription?
The easiest way to cancel a Seller Plus subscription is by contacting Fiverr customer support. The support team will guide you step by step.
Is Fiverr Seller Plus Program Free?
No, Fiverr charges $29 per month in advance for the seller-plus subscription. If you are a beginner, it is not recommended to go for it.
How Can I Get The Seller Plus On Fiverr?
The Fiverr Seller Plus subscription is available through an invite-only program. You can't ask for it yourself.
Who Can Subscribe Fiverr Seller Plus Program?
Any seller who is selected and invited by the Fiverr team for this program can subscribe to the Seller Plus program.
Conclusion
If you are a beginner with relatively limited resources, Fiverr Seller Plus can't be a choice in this case. However, if you are earning well and aiming to scale your business, then it is worth spending the money.
Not all sellers have good experience with this program. So you need to do a good research and thought process before subscribing it.