How To Get A Refund On Fiverr? Fiverr Refund Policy
A Fiverr refund is a return of a buyer's money on a gig or service purchased. If you are a new buyer at Fiverr and got scammed or acquired the wrong seller to do the job, You may consider a Fiverr refund.
The Fiverr marketplace has around 2 million sellers and millions of gigs. Thousands of scammers and non-professionals are always eyeing new buyers for their evil practices.
Fiverr is very supportive in terms of buyers. If someone has delivered copyrighted, plagiarized, and irrelevant work, You can claim your refund straightforwardly. However, Fiverr offers the revision option for sellers to make the required changes and improvements.
Today we will discuss the Fiverr refund policy and how to get a refund on Fiverr. Let's get started.
Fiverr Refund Policy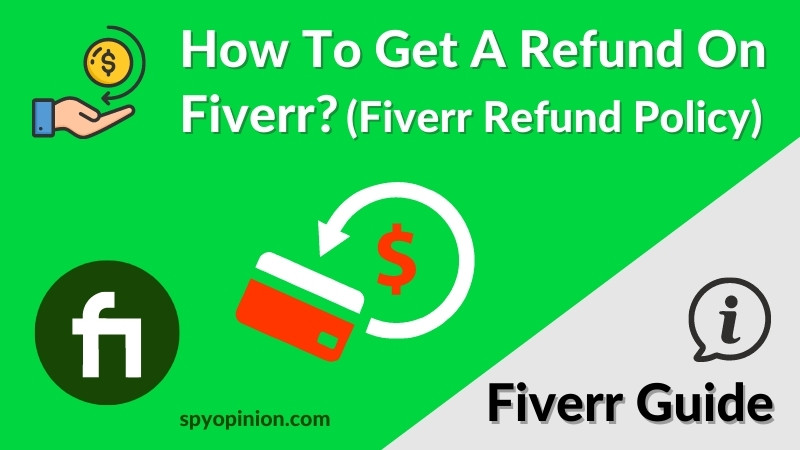 Fiverr's refund policy decides and implements the terms of buyer refunds on its platform. It is better to know how it works.
Scam Refunds
You were looking for a professional content writer, and a gig with multiple five-star reviews showed up on the first page of your search results.
Here it all started. There was a weird profile image; however, you considered him based on previous client reviews.
You wanted a 1000 words blog post on NFTs, and you were expecting well-researched and unique content.
You got an AI tool written and almost copy-pasted work. The seller's communication was also rude, and he insisted on accepting the delivery.
Here you felt you were being scammed, and you lost your trust in the seller. You simply go to the resolution center within your current order dashboard and select cancel the order.
Fiverr support will raise the issue with the seller and decline the order depending upon the facts. You will get your hard-earned money back simply.
Accidental Refunds
You were wandering into different Fiverr gigs and setting up your payment for purchases. You accidentally pressed the purchase button on a gig you were not considering buying. You can ask the seller to mutually cancel the purchase and refund the amount spent.
99% of freelance sellers don't mind mutual cancellations on accidental purchases because general cancellations hurt their profile and gig ranking.
If the seller doesn't respond, repeat the cancellation process and get your precious money back.
Miscellaneous Refunds
You were working with a freelancer for a long term, but suddenly he disappeared. You tried to contact him for more than five days, but there was no response. You are stuck; just move on.
Ask Fiverr support or use the resolution center to cancel the order and refund the money. The seller not responding might be the best reason to mention your request.
Such refunds include the account ban, account suspension, or any other miscellaneous reason. You only have to follow the process Fiverr has placed for its valuable buyers to claim refunds.
How To Get A Refund On Fiverr?
There are three methods to claim your refund on Fiverr.
Fiverr resolution center in your order dashboard
Fiverr customer support
Mutual Refunds
Let's explain them all one by one.
Fiverr Resolution Center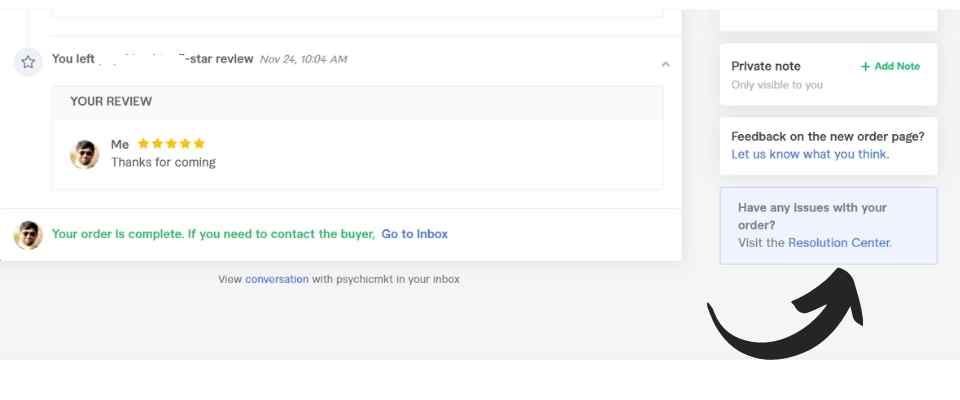 Go into your concerned order dashboard and click on the right below button of the resolution center. In this way, you will be able to escalate the order cancellation and refund request.
Fiverr Customer Support
In case the order is already completed, and you want cancellation and refunds, go to the completed order.
Open it in a new tab.
Click on the resolution center option on the right bottom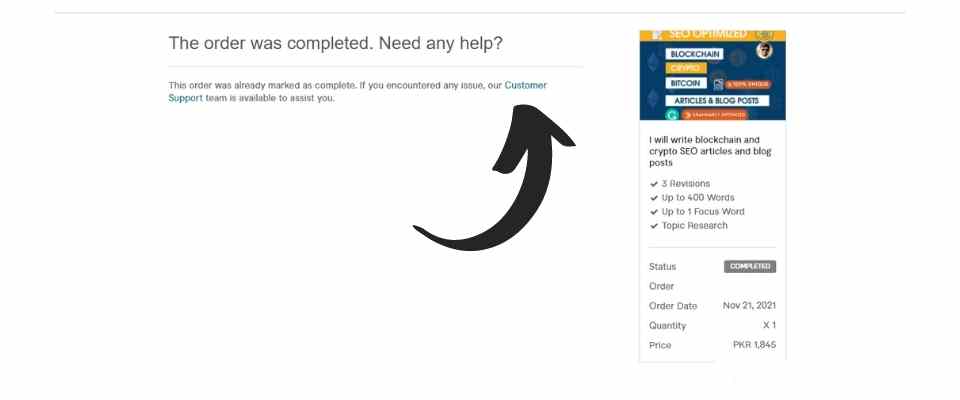 You will see the contact customer support option in the next tab. Once you click on customer support, follow the steps as per your claim.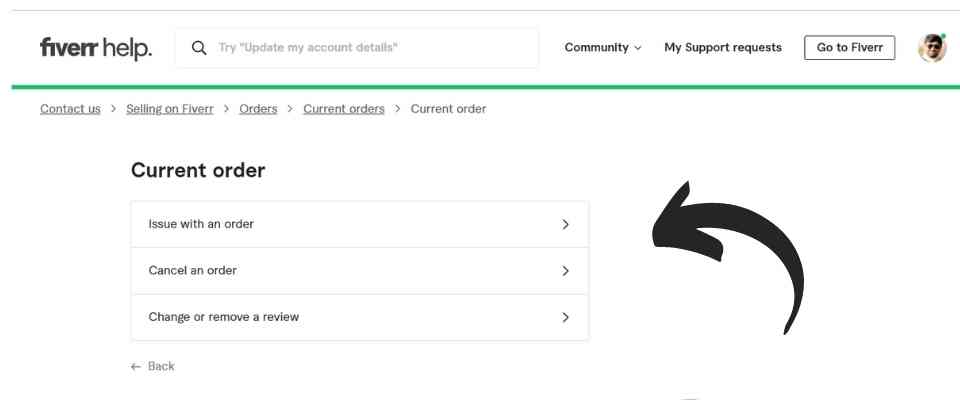 Mutual Refunds
If the buyer and seller mutually agree to cancel the order without any escalation, it is called a mutual refund.
This process is available through the resolution center button on active orders.
Things To Know About Fiverr Refunds
Don't accept a project delivery if you are not satisfied with the seller's work and considering a refund. If you accept, it will get more complicated.
As per Fiverr's terms and conditions, an order can not be canceled due to low-quality work. You can only ask the seller to revise.
If the order was automatically marked completed and you checked the delivery a week later. You still have time to cancel the order or ask for a revision. You have to contact Fiverr support within 14 days after the order completion.
If the order was automatically marked completed and you could not check the delivery due to some genuine reason. Now you are looking for a refund, Don't worry; Fiverr cares for its buyers. You should submit your case to customer support, and you will be informed about the progress.
Order cancellation is the first and mandatory step to processing a Fiverr refund.
The payments refunded are added to your Fiverr balance, which you can use for future purchases. There is no mechanism to directly pay the refund amounts in your bank account or any other payment provider. However, a retrieval takes 24 hours for PayPal and more than 24 hrs to 7 days for credit card and bank accounts.
You will only get the order amount back as credit. Service fees deducted from the order will not be paid back.
Frequently Asked Questions
Can You Get A Refund On Fiverr?
Yes, if you have any concerns with the delivery or the seller is not qualified for that work, you can claim refunds. You can cancel the active order or contact customer support for assistance.
How Long Does The Fiverr Refund Take?
Once your order gets cancelled, your refund amount will be credited to your Fiverr credit. The refund amount is not directly submitted to the payment method. It takes 24 hours to get the refund in PayPal and around 1 to 7 days for a bank account or credit card.
How To Request A Refund On Fiverr?
You can use the resolution centre in your order dashboard to escalate the cancellation, which will automatically refund your amount. Secondly, Fiverr support can assist you in processing your refund request.